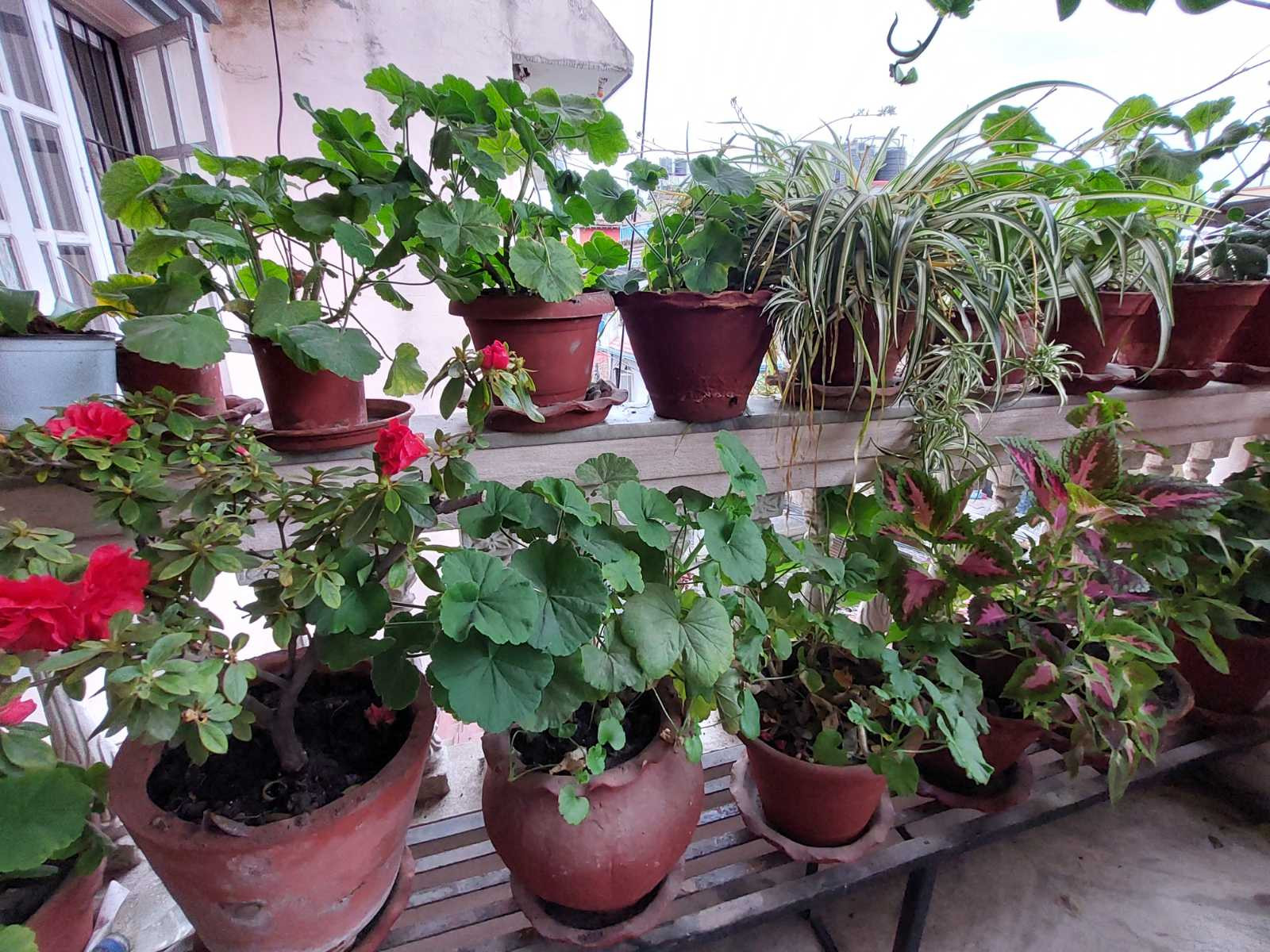 Posted 15 Jun 2021
My Mother's Craze For Plants!
As I stroll through my garden, I realize I have varieties of both flowering and green plants in the collection. Some of the flowering plants include red Roses, Guzmania, variegated pink-white Bougainvillea, non-variegated yellow and white Bougainvillea, red and purple Coleus, peace lily, white, pink, red, and orange Geranium, red Christmas Poinsettia, orange, pink, yellow Hibiscus, and pink Azalea. And some of the green plants include Spider plant, neon pothos, golden pothos, wandering jew, jade plant, donkey tail, aloe vera. Well, all the credit goes to my mother for creating such a beautiful garden in the house. I have always been amazed by her craze for plants.
One day as we were enjoying a walk on the terrace, I asked her how she developed an interest in plants. She explained that when we moved into our new house, she was drawn to decorating the house with a bunch of flowering plants because we had good space in the front yard. Also, the fact that our house was next to a big plant nursery made everything easily accessible. Even though she didn't have much ideas about plants at that time, the nursery people suggested some easy to care and beginner plants to her. Once the plants were settled, she spent most of her time gardening and learning about them. After that, she became even more interested in plants and hence slowly started adding more plants to the collection. Today, I can tell she is a proud Plant Mom because she knows she has done a great job taking care and growing all these beautiful plants.
My mom says her favorite part of gardening is visiting local nurseries and bringing a bunch of plants home. All you plant lovers can relate to this, right? She says gardening has been therapeutic to her as she gets immense joy by spending time with the plants. Also, I know my mom is serious about the plants when I find her watching plant hacks/ care tips videos on Youtube. Every time she finds a new hack-DIY fertilizer or soil preparation technique, she gets excited to try in hopes of growing a healthy plant.
Until now, I could never understand her fascination for plants but now that I have also slowly developed an interest in plants, I can empathize with her. My bond with my mother has grown stronger owing to our shared interest in plants. As we take a walk on the terrace in the evening, I help my mom in gardening and ask her questions. And I know, she enjoys our plant talks and gardening times as much as I do!
How many of you have bonded over plants/gardening? Let us know by dropping a message on our Facebook/Instagram pages!
About the writer:
Chadani Satyal is a Digital Marketing Executive at I Am The Gardener. She loves to sing and has recently started learning to play Ukulele. She's probably the most entertaining person you'll come across!